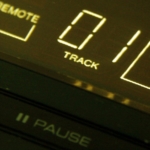 1 Track Podcast
My current podcast, running since January 1st, 2017.  On 1 Track, I invite today's leading composers and performers of new classical music to answer the question:
"IF SOMEONE WAS INTERESTED IN GETTING TO KNOW YOUR MUSIC, AND YOU ONLY HAD ONE TRACK TO PLAY FOR THEM, WHAT TRACK WOULD THAT BE?"
Check out the 1 Track Podcast here!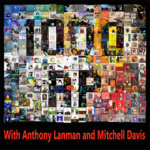 The 1,000 Recordings Podcast
This podcast, which started in July of 2011, featured myself along with my co-host Mitchell Davis exploring Tom Moon's book, 1,000 Recordings to Hear Before You Die, one album at a time.
Check out the 1,000 Recordings Podcast here!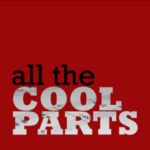 All the Cool Parts
My first podcast – and that first episode… yikes.  All the Cool Parts (named after a friend who, when I asked him if he liked Beethoven, replied with, "Yeah, all the cool parts…") ran from February 2010 until May 2015 and focused on educating the general public about classical music from all periods.
Check out All the Cool Parts here!