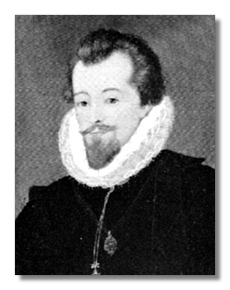 I just received a recording of one of my John Dowland arrangements, and I thought I would share it because it's really cool! This arrangement of In Darkness Let Me Dwell, a song, or aire for lute and voice was done for oboe, violin, viola and piano. The performers are David Weiss, oboe – Izabela Spiewak, violin – Xi Yang, viola – Alpha Walker, piano.
AUDIO: In Darkness Let Me Dwell
[audio:In Darkness Let Me Dwell.mp3|titles=In Darkness Let Me Dwell]
The second arrangement is one I did back in 1998 for myself and some friends while I was at the University of Texas. This arrangement of the aire Come, Heavy Sleep was done for soprano saxophone, classical guitar, electric guitar, vibraphone and bass. The performers are Valerie Vidal, soprano saxophone – Anthony Lanman, classical guitar – Bryan Clark, electric guitar – Todd Meehan, vibraphone – Henry Lugo, bass.
AUDIO: Come, Heavy Sleep
[audio:sleep.mp3|titles=Come Heavy Sleep]